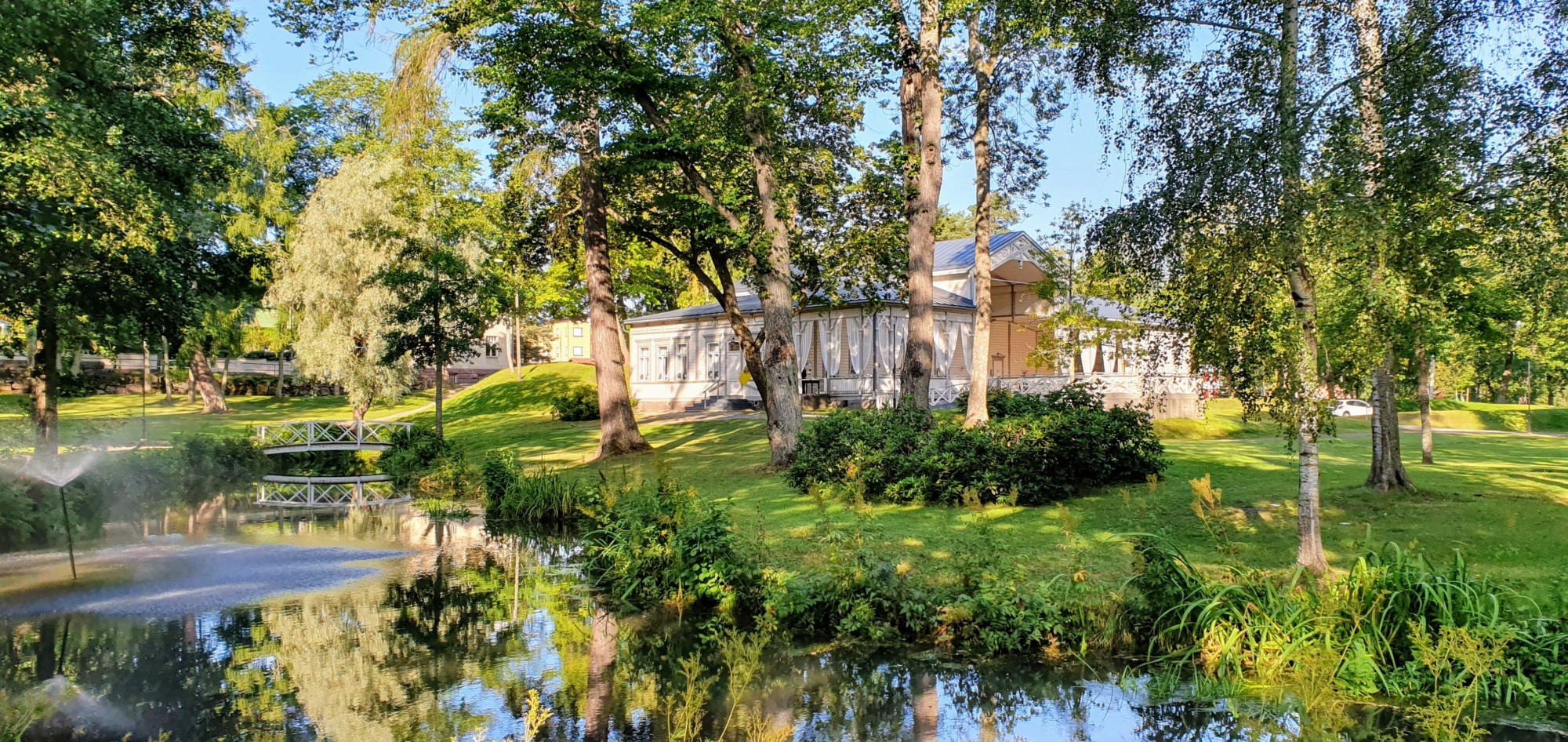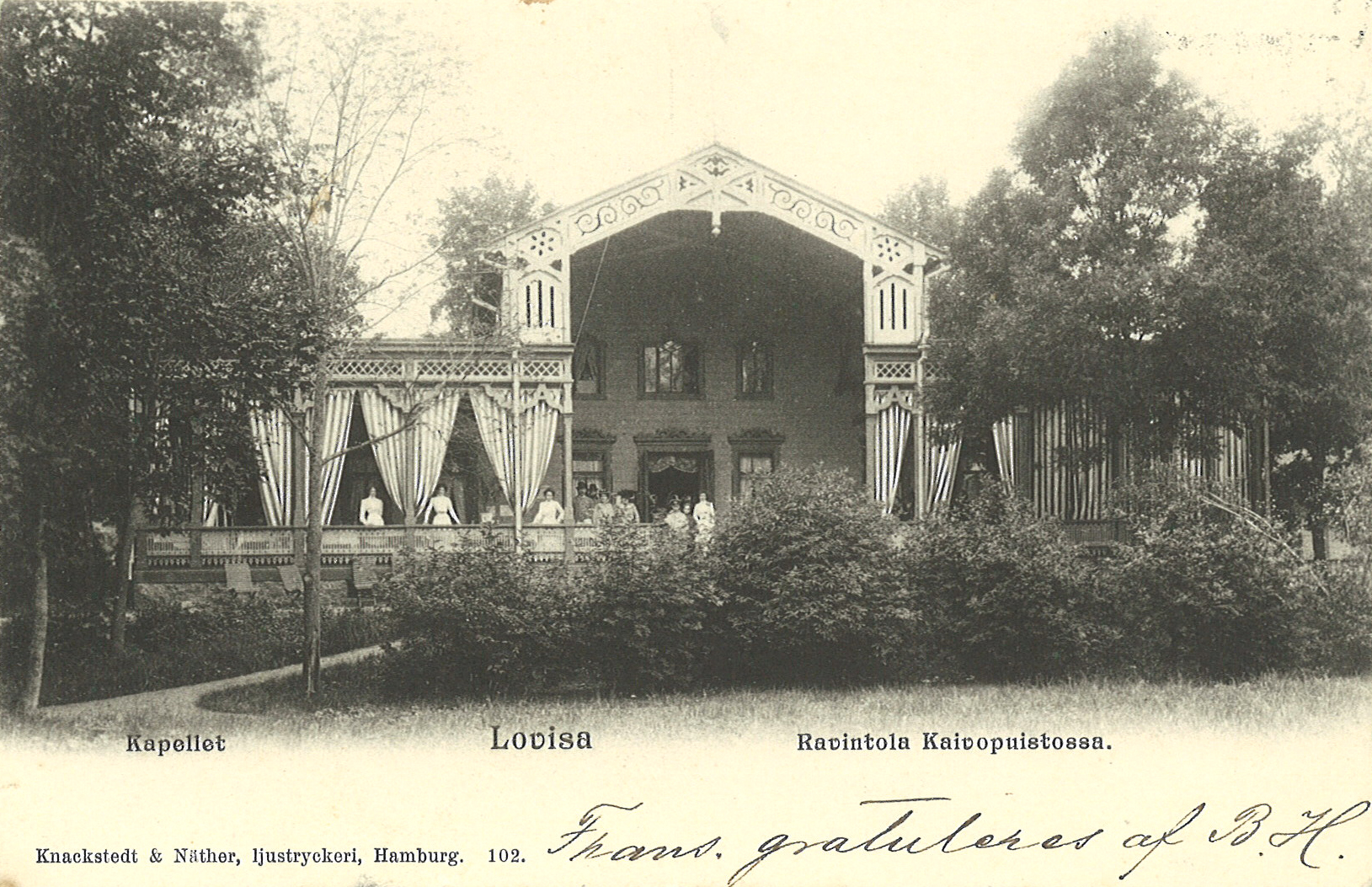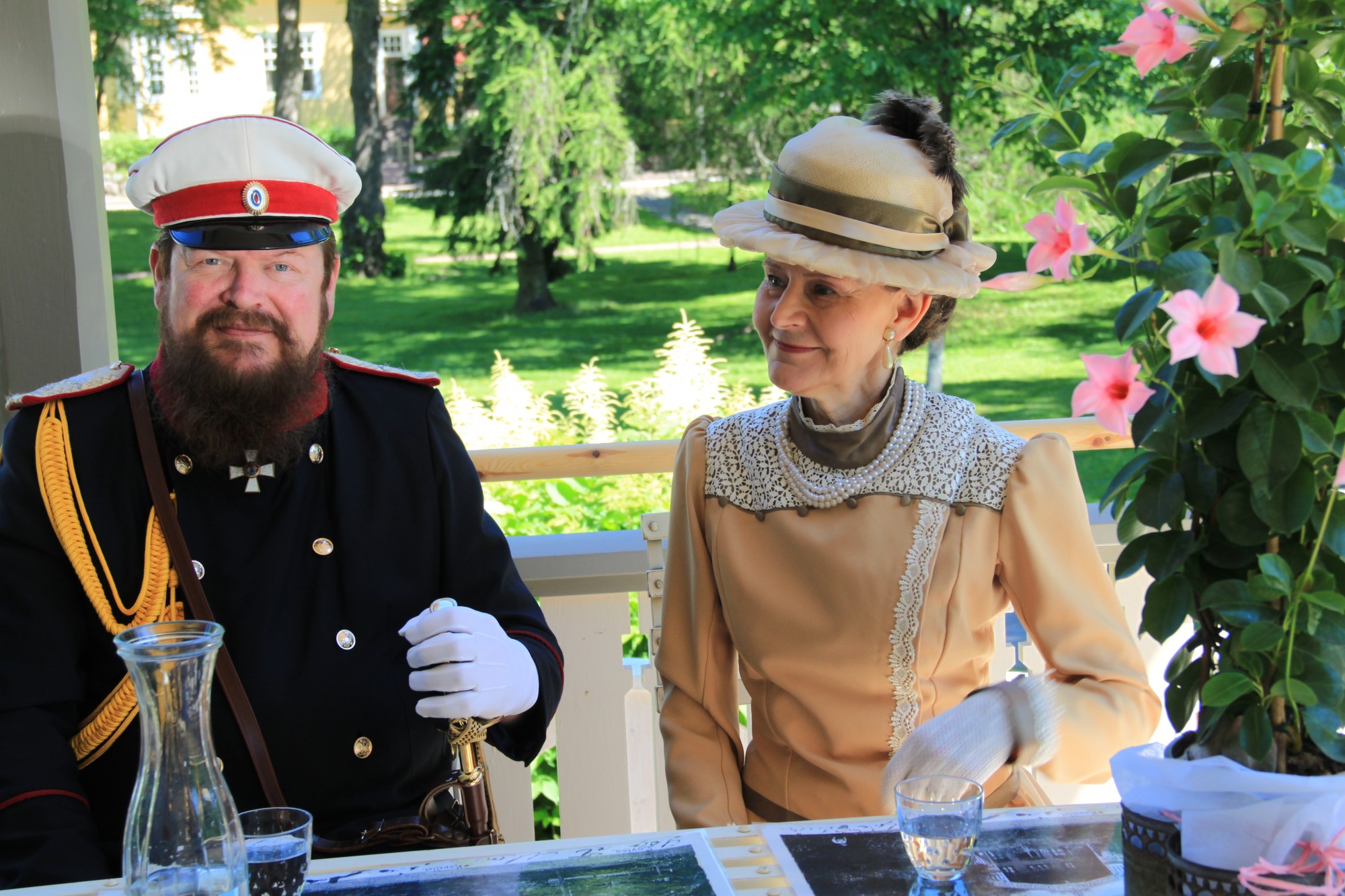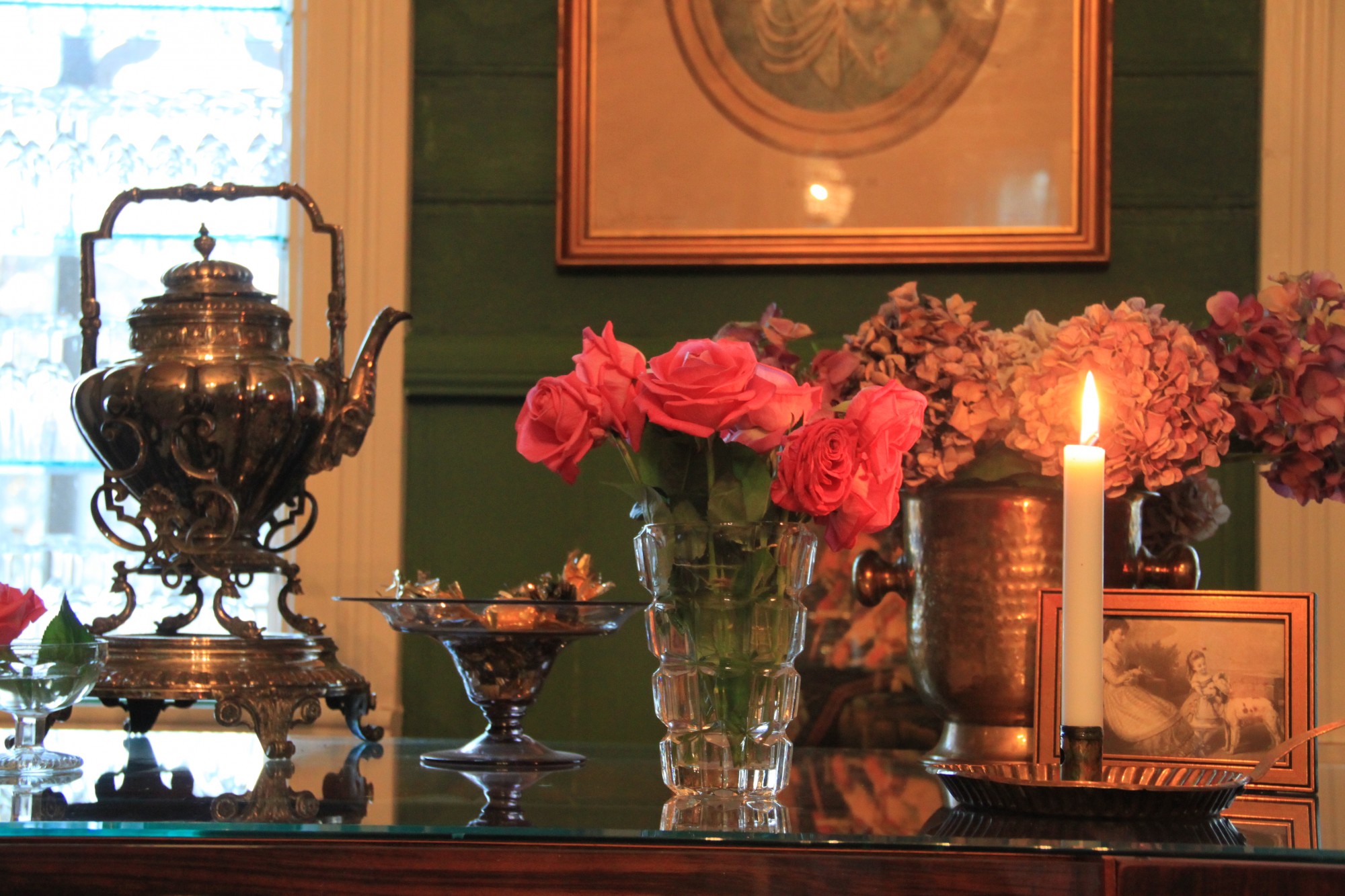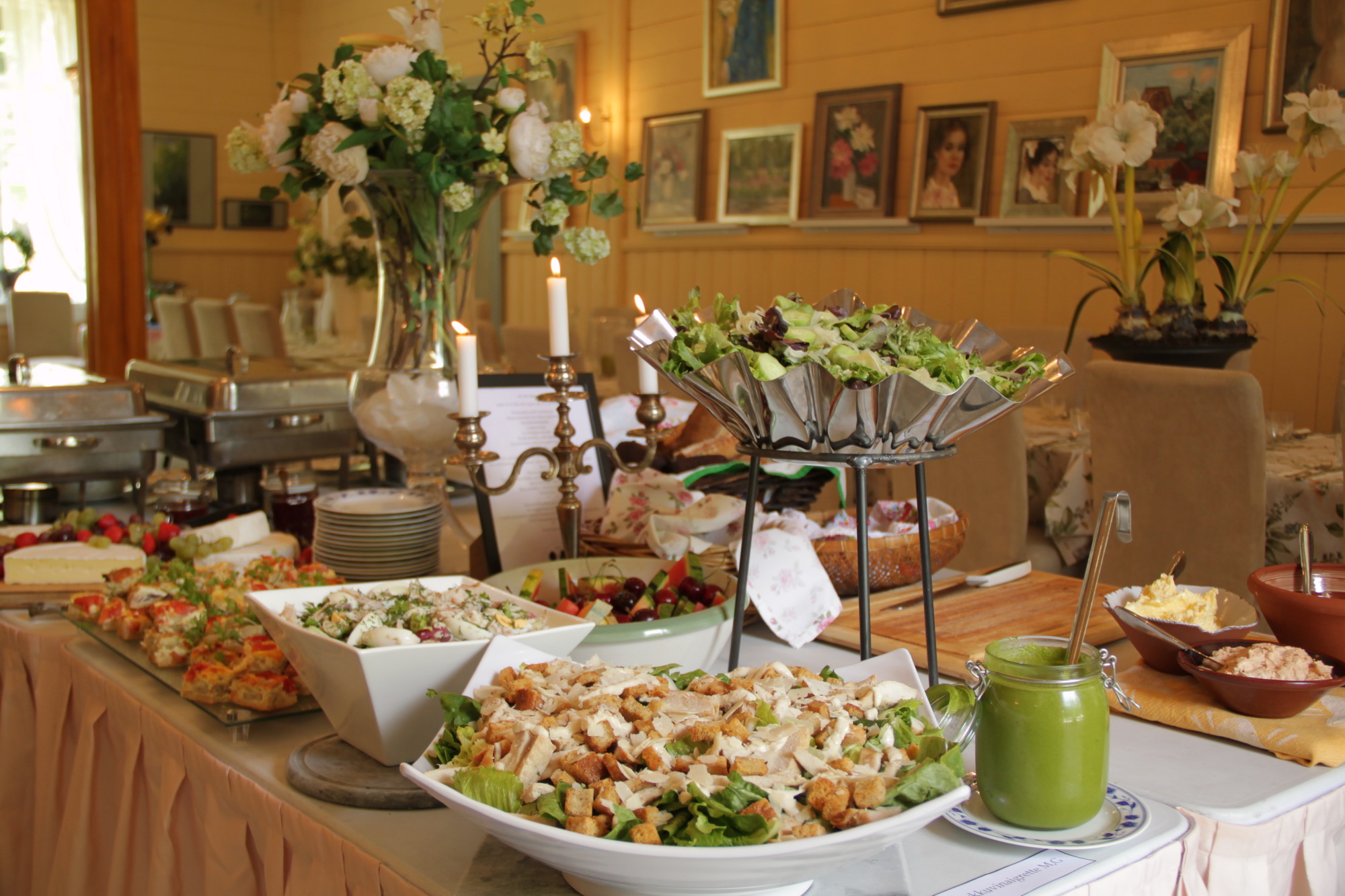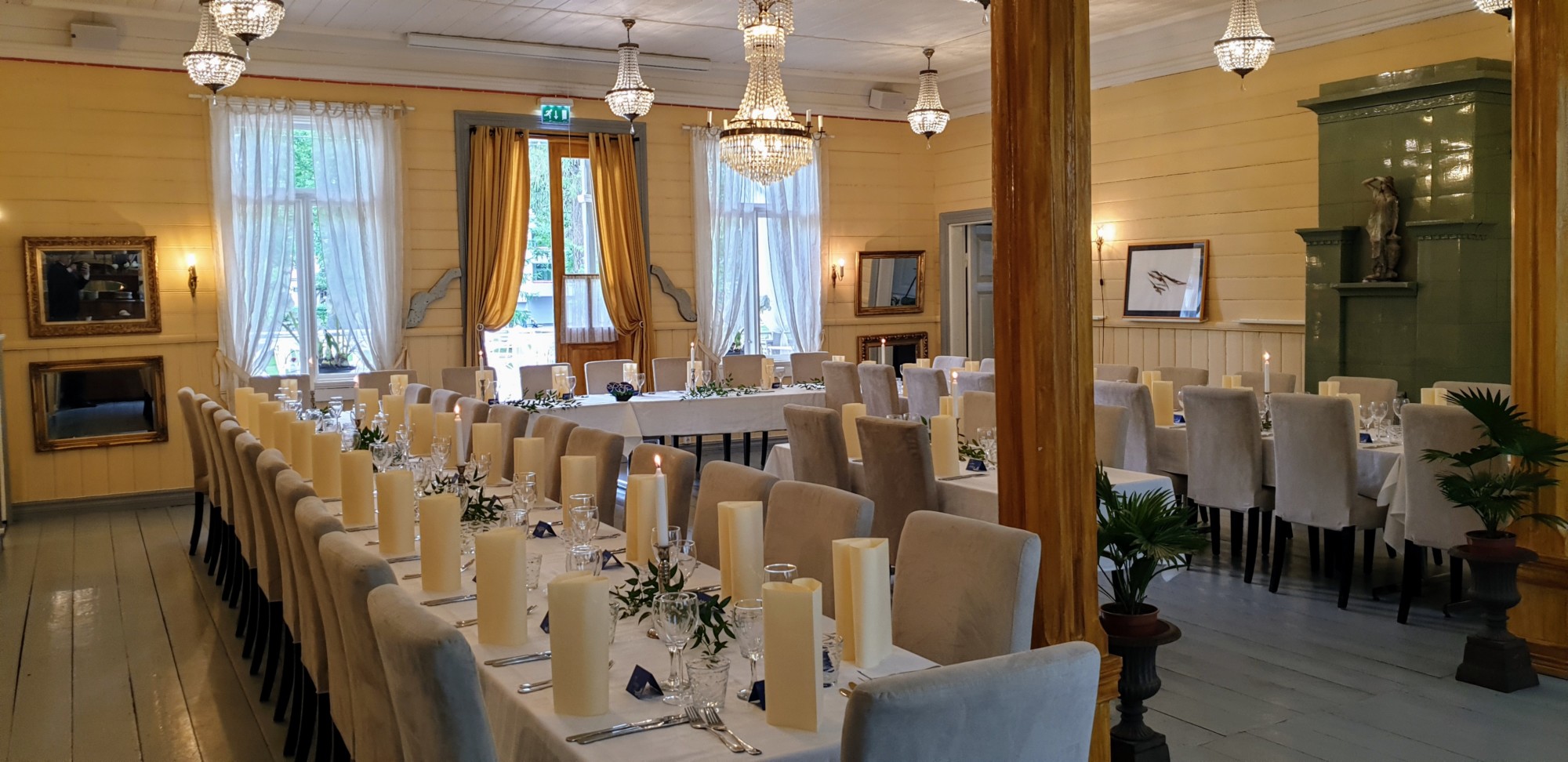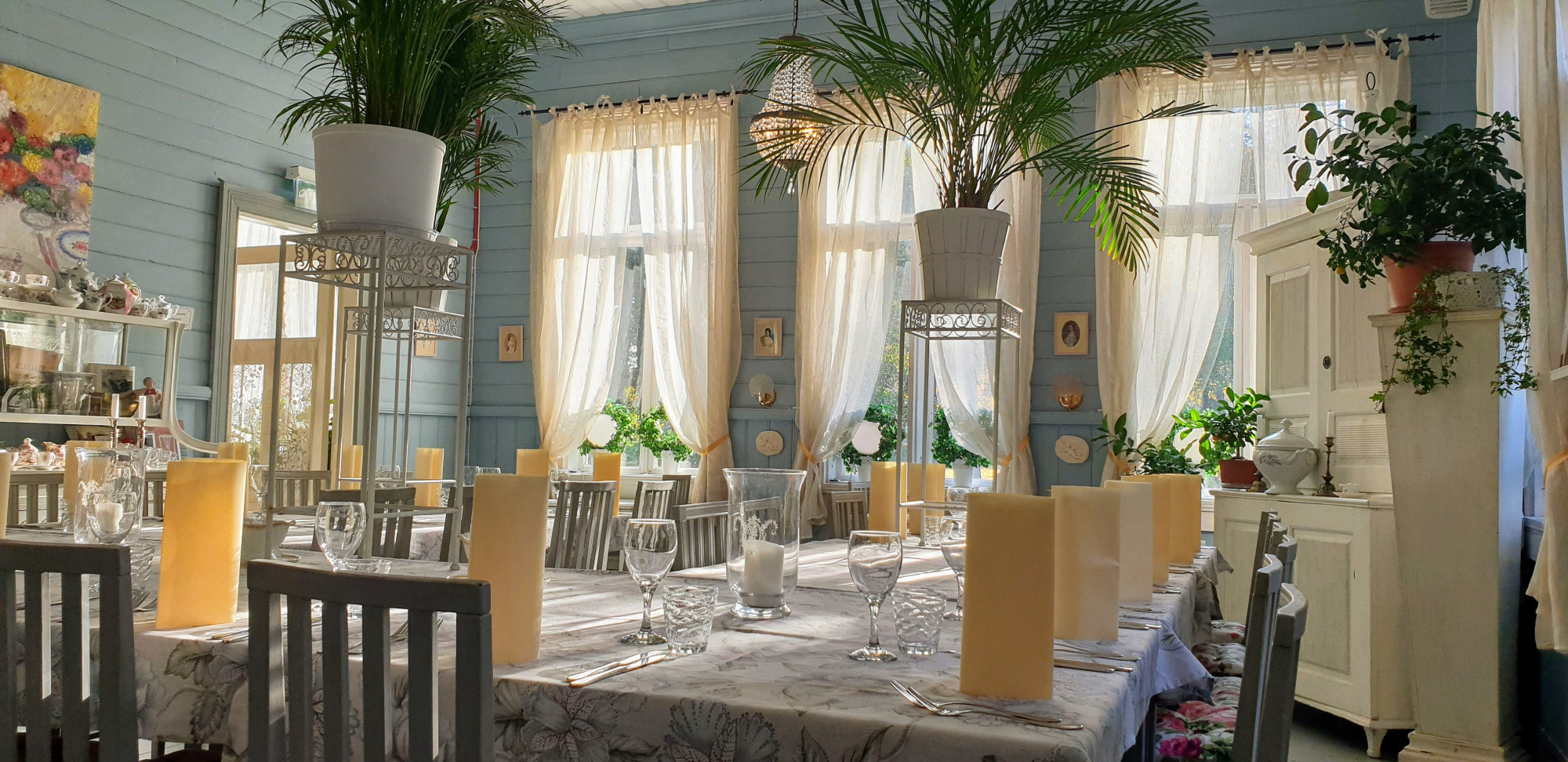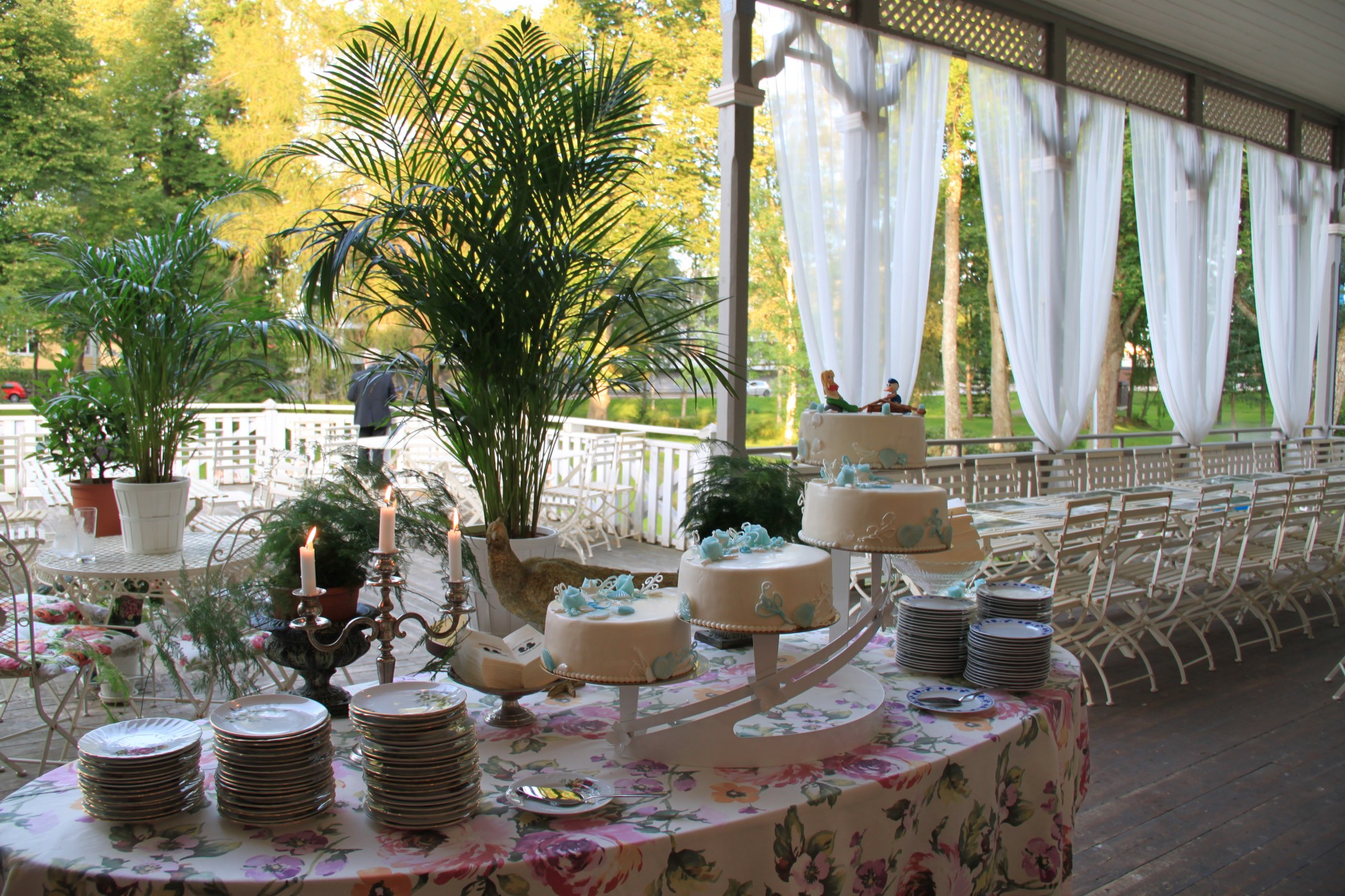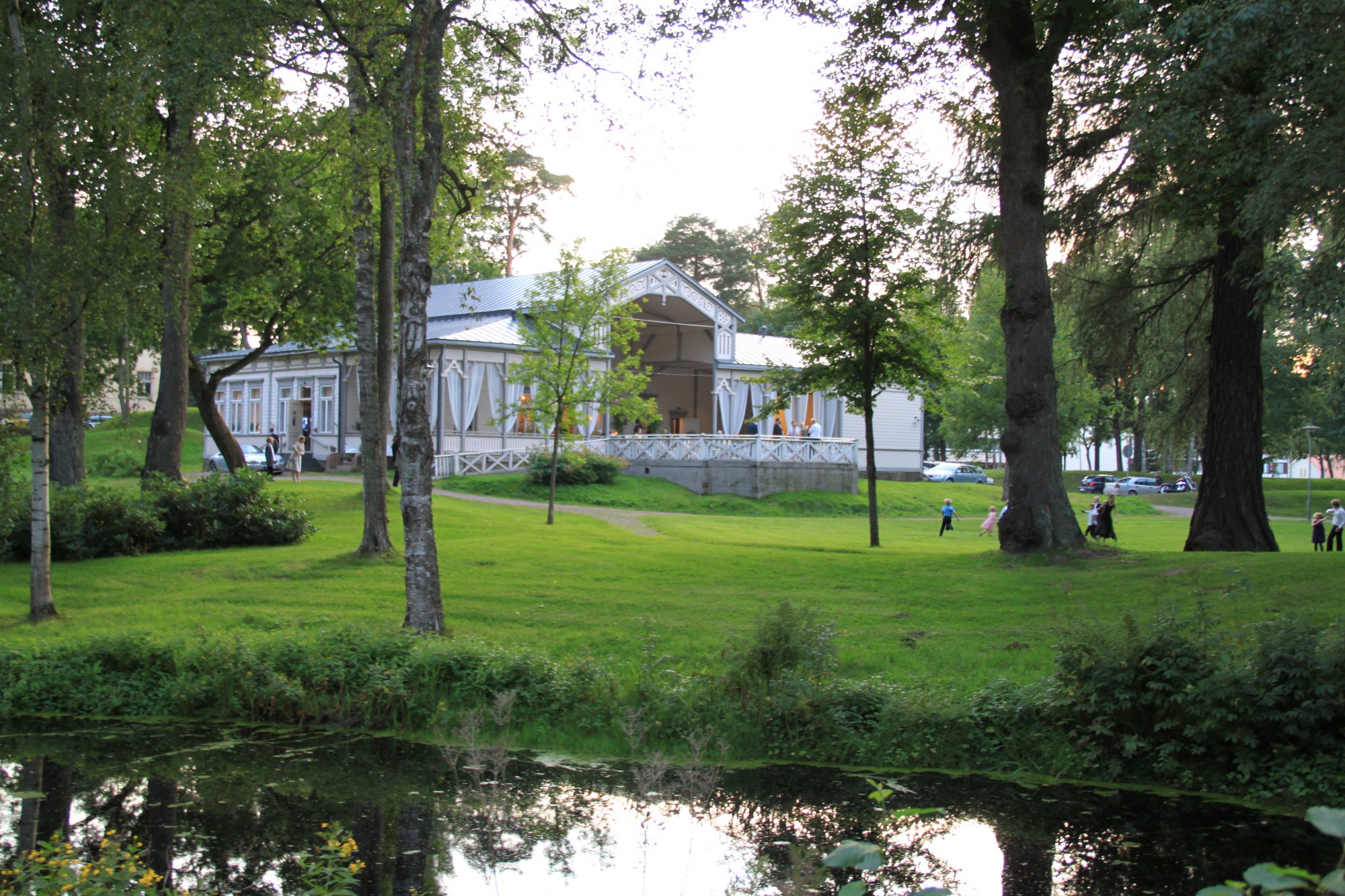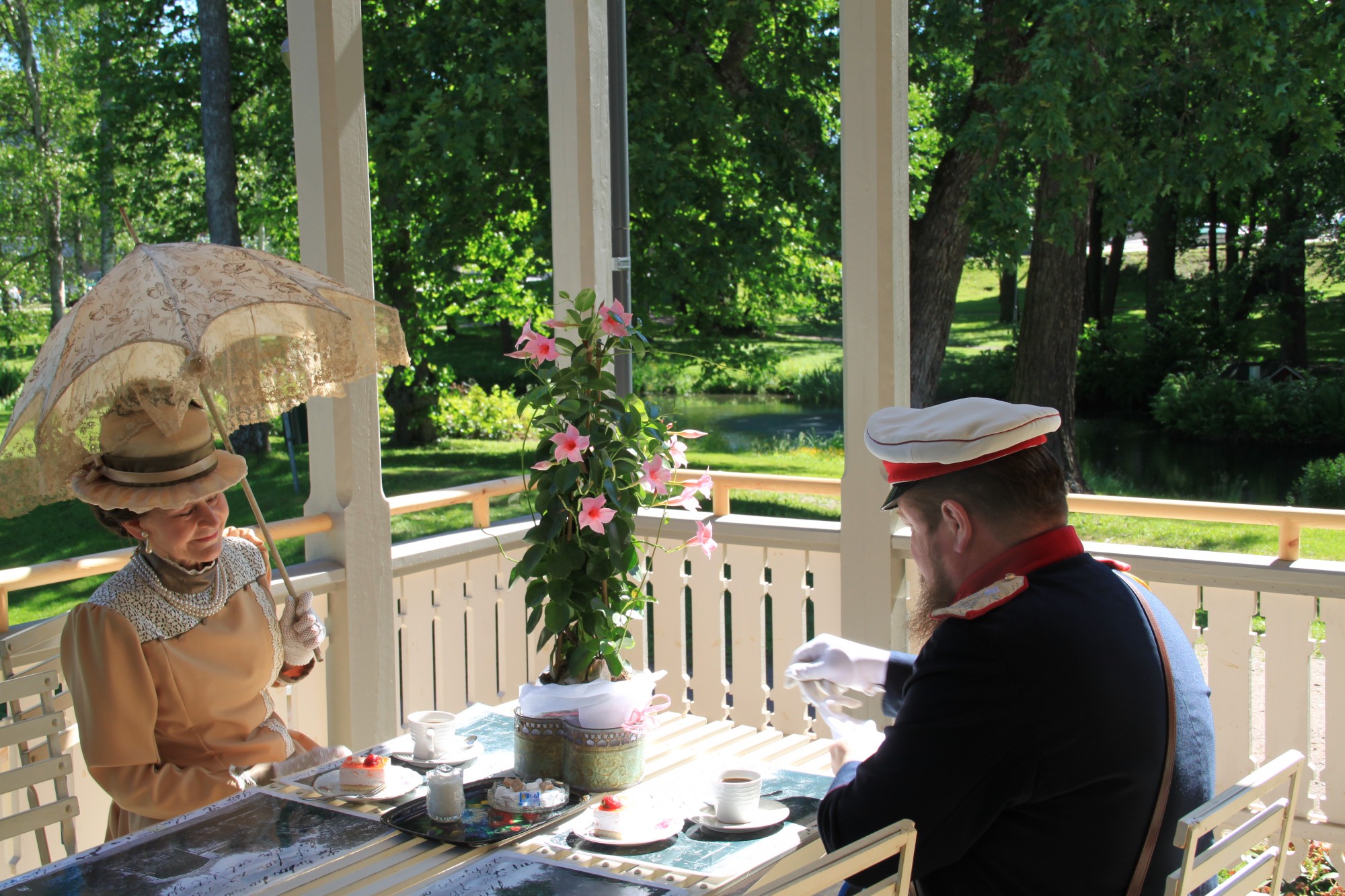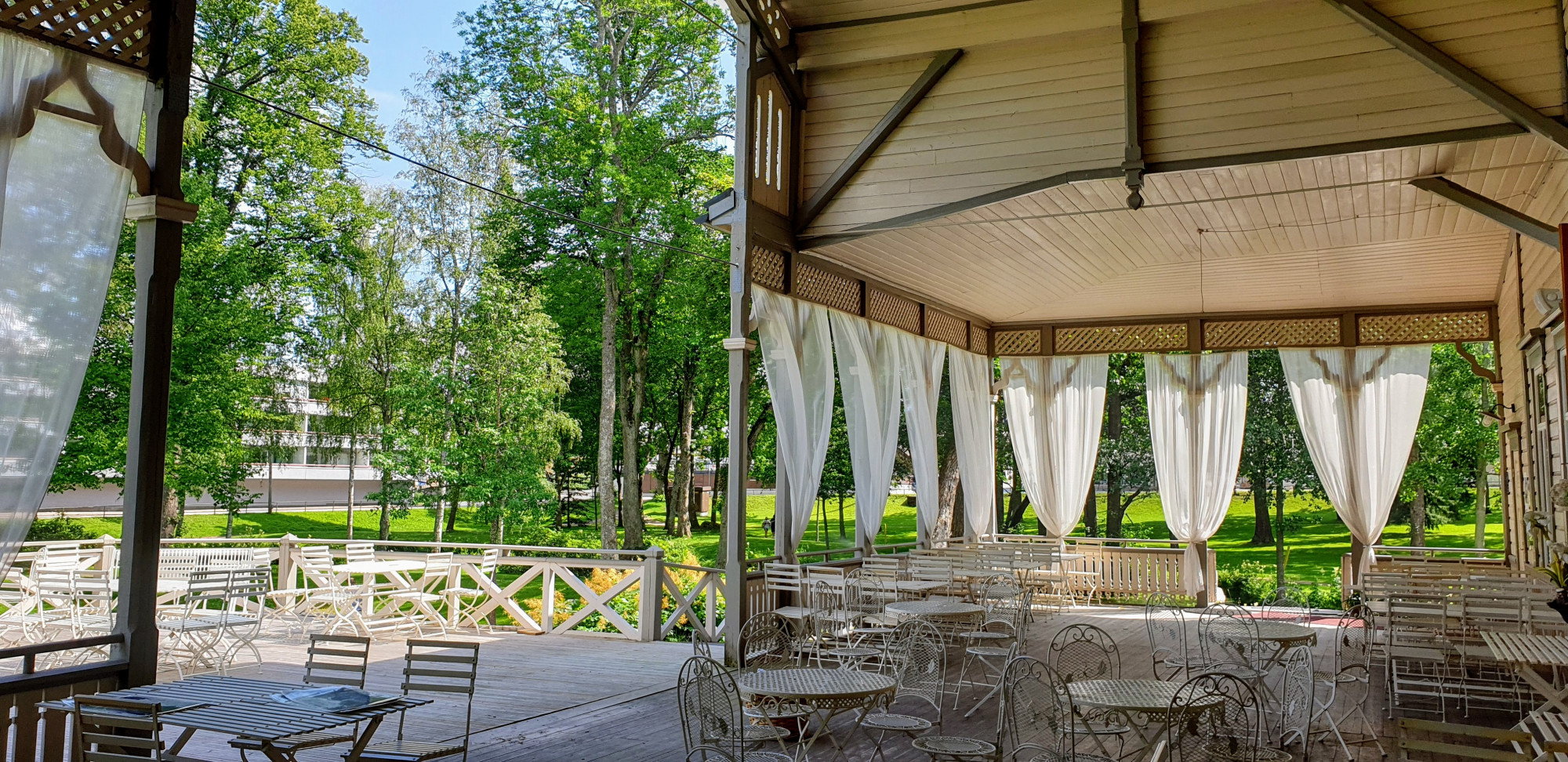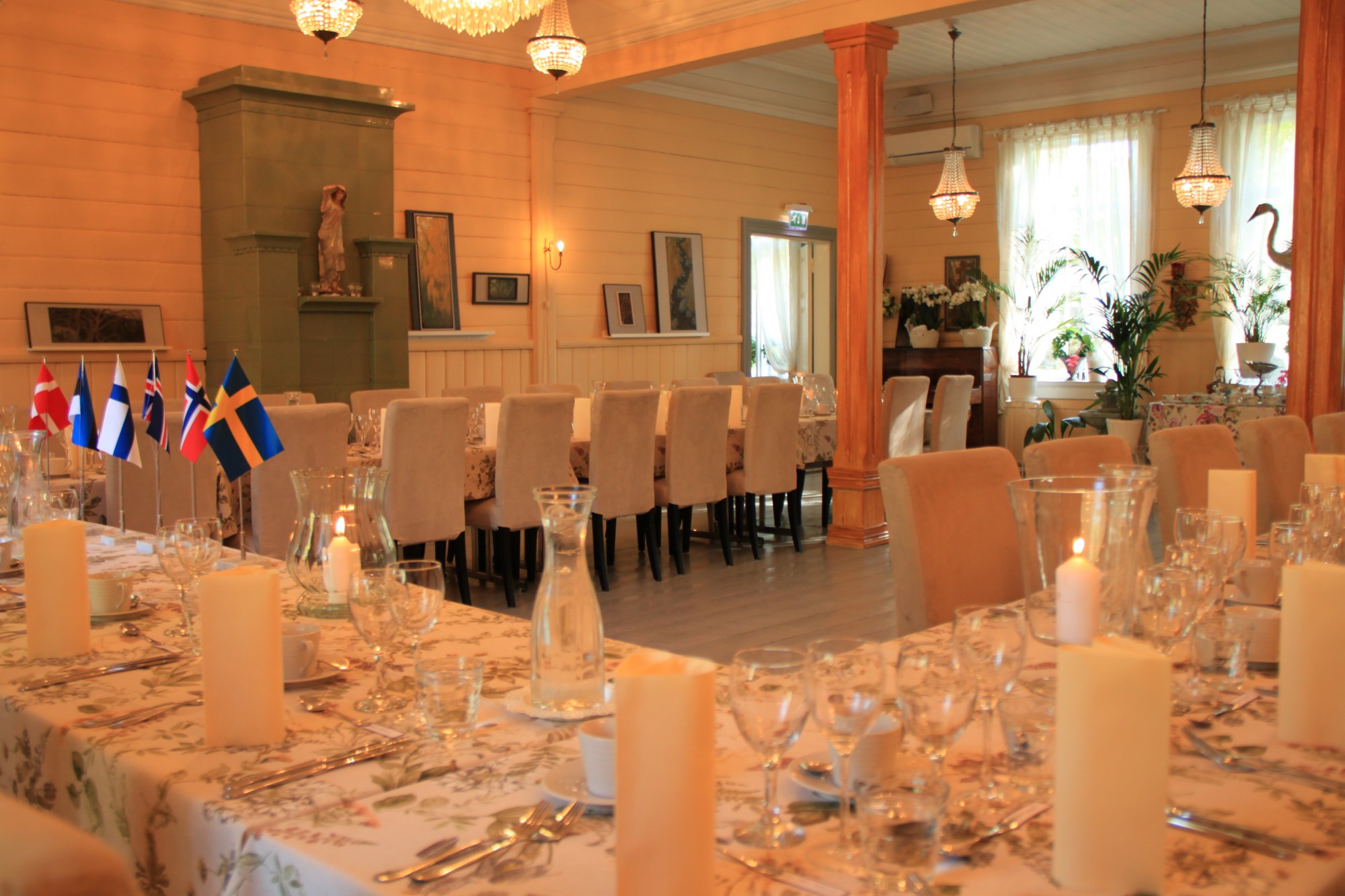 Opening hours:
We are a private restaurant serving groups by forehand booking year around.
Please contact for more information:
info@teehelmi.fi
tel: +358 19 581 437
Events:
Café open
SAT-SUN 11-16
Contact:
Info@teehelmi.fi
p. +358 19 581 437
Glamour from end of 19th century
Eat, Drink & Enjoy
Enjoy Kappeli with all your instincts. Lot's of beautiful details in 19th century enviroment. In Waldemar's Salon you live your life as a czar.
Feasts, Meetings & Reunions
In Kappeli you can organize event, feast or lunch for maximum 120 persons seated inside. At summertime open veranda offers another 120 seats for different events. For smaller under 30 persons groups Blue Room is ideal place to have coffee, lunch or dinner.
Open Veranda
Charming Kappeli's park opens all around you. Even in sunny summer day you sit on the shade like aristocrats in 19th century. Large veranda suits also for different summer events, like seminars or parties. Jean Sibelius has played in veranda as a young man with his siblings.
History
Kappeli was built in 1850's as a restaurant to entertain international guests of Loviisa baths. It served health waters to fine ladies and grogs to gentlemen who promenaded in park. Orchestras played in open veranda, including young Jean Sibelius with his siblings. The golden age of Loviisa ended in 1910's when First World war stopped vacation tourism. In 1946 carried out large expansion, which made also the open veranda indoor space.
At the end of 1900s Kappeli was a centre of amusement activity of the region. All Finnish famous entertainers performed there and lots of love stories started there. Also all annual celebrations as the first of May and graduation feasts held there. In decades activities slowed down and condition of building started to decrease and finally year 2005 all activity stopped and Kappeli was a deserted house in bad condition.
In year 2008, restoration-painter master Airi Kallio falled in love to the deserted building. When private owner decided to sell the building, started huge restoration work to glorious times of 19th century. After five years, Kappeli opened again in May 2013 serving again travellers in Loviisa.